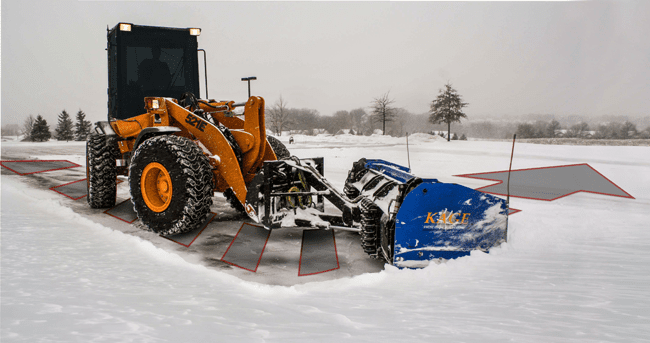 While some industries experience all types of innovation, other industries remain remarkably unchanged for years, or even decades. The snow removal industry is an example of an industry that has survived on antiquated technology for far too long. At KAGE Innovation, one of our missions is to constantly look at the snow removal industry and find ways that we can improve the efficiency of snow removal equipment for our growing number of customers. Below we'll introduce you to a few of our more popular commercial snow removal products to show you just how easy it can be to streamline and boost productivity for you and your employees the moment that the snow begins to fall this winter!
Wheel Loader or Tractor Snow Plow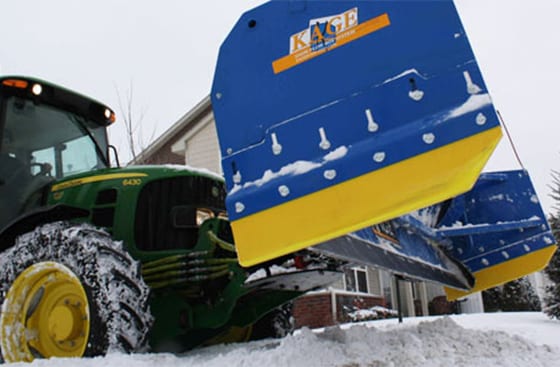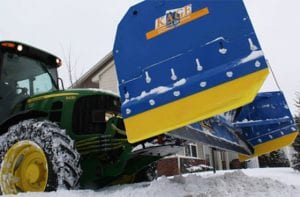 Our SNOWSTORM Snow Plow System is specifically designed for wheel loaders, tractors, backhoes and other large equipment. The patented KAGE 2-in-1 system allows operators to push and plow snow without having to change machines. In fact, your operators will be happy to know that they can stay inside their cabs when they're switching from the box for snow plowing to the angle plow. This combined system is great for quick snow cleanup, or for heavy snow falls where large amounts of material have to be moved and stacked quickly. Controls in the cab allow the operator to remain in the cab until the job is done. Commercial Snow Removal by KAGE Innovation. Testimonial
Snow Plow Skidsteer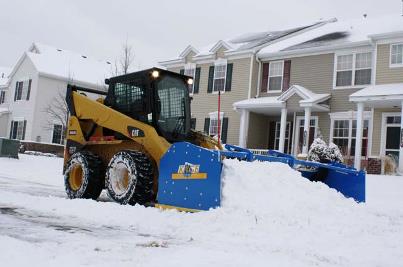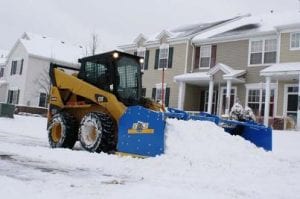 It's hard to drive by any construction site without seeing at least one skidsteer.This is because skid steers are one of the most versatile pieces of construction equipment available, and the same can be said for snow removal as well. If you're already using a skidsteer for snow removal, you'll be amazed to see the versatility of our SNOWFIRE plow system that's built exclusively for use with skid steers.
Our SNOWFIRE Snow Plow System allows operators to angle plow, back drag or push snow, all without ever having to switch machines. This is all thanks to our patented 2 in 1 system that allows you to get the most productivity possible from your skid steer.
If you're interested in learning more about any of our commercial snow removal products, don't hesitate to reach out to our team of experts by phone at 844-314-KAGE (5243) or by email at info@kageinnovation.com.