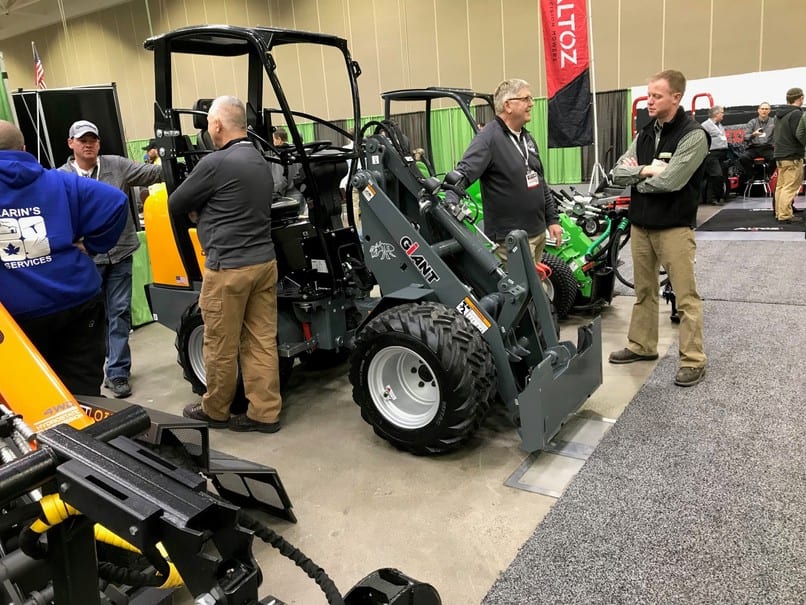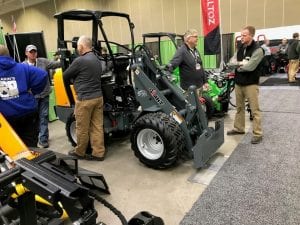 It's always been a directive at KAGE® Innovation to closely track how the industry is evolving in machine and equipment manufacturing. Taking the afternoon yesterday to walk the 2018 Northern Green Expo in Minneapolis revealed some new insights into what's hot and what's not.
Articulated Tractors
This year it looks as though it may be a big year for machinery like articulated tractors, compact wheel loaders and commercial UTVs. These are machines that would compete with skid steers particularly in the landscaping market. Skid steers are still a big part of the picture, but you can feel there's a change happening.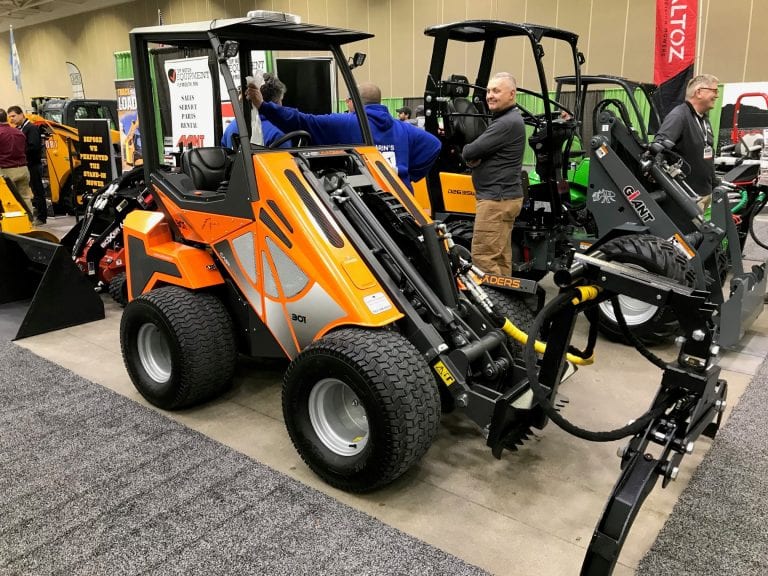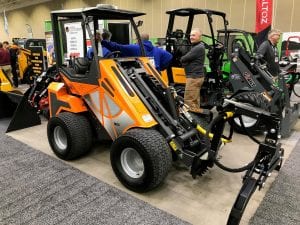 As we walked the aisles, the one word that crossed our minds was versatility. Contractors are interested in machines that have multiple uses for all seasons. If the machine can till dirt, carry bucket loads of aggregate, plow snow in the winter and more, it suddenly becomes a more worthwhile investment to the contractor.
When we looked closer at these machines, three things we look at is weight, horsepower and comfort – three specs/features that are vital when it comes to finding the perfect snow removal machine. Many of these new machines like the articulated tractor are slightly lighter in weight. This will adversely affect your traction in the snow.
Is It the Right Machine for You and Your Operators?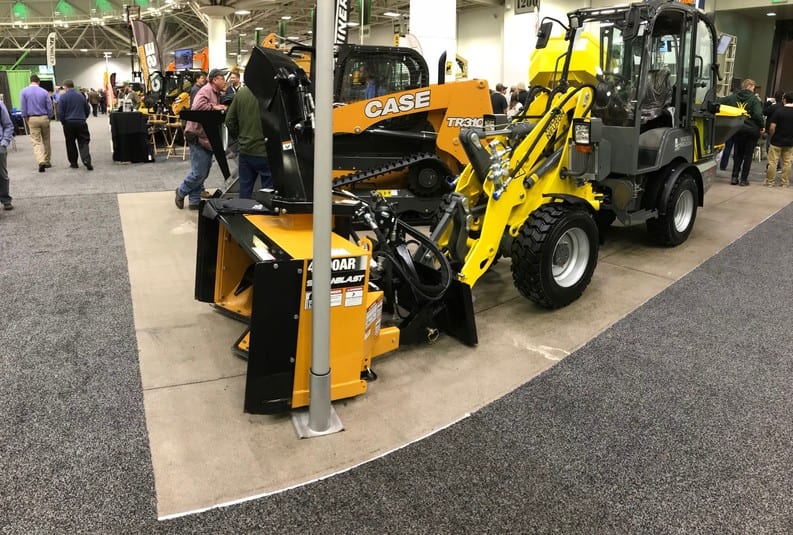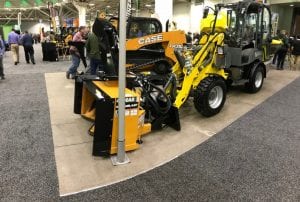 We also want to know the horsepower of the machine. Is the machine powerful enough to push a full pusher load of snow. While everything is relative in the snow removal business, to us it's more about determining whether that machine will be withstand the test of time. Like you, we're not in business to chase after every new shiny object that adorns the trade show floors.
The last feature we look at is comfort. When you sit in the machine and test the controls, the seat and the overall design of the cockpit, is it a machine you can see your operator running for multiple hours in cold, snowy weather. Many of these new machines we're seeing don't have the creature comforts like an enclosed cab with heat or a radio. When you spend long days, evenings or both out doing snow removal, your operators will demand a more comfortable machine.
So while KAGE does monitor these trends to determine if there's enough of a market demand for these new machines for snow removal, we still continue to cater more to the core snow fighter's needs. It's been that way for the last 10 years that we've been designing and manufacturing commercial-grade snow plows.
KAGE Is Cutting Edge
At the show, we spoke to one of our dealers in the Midwest and their thought was there's going to be another chapter to the evolution of snow removal. They had purchased 4 of our 6-foot Snowfire Snow Plow Systems. All of them were sold along with their popular Bobcat® Toolcats – proof that our snow plows are designed to move with the evolution in machine design.
Our snow plow systems are built to fit multiple types of machinery – from skid steers to wheel loaders to tractors. If there's an emerging group of machinery that we think is going to bring positive change to the snow removal industry, KAGE product engineers will be all over it. This flexibility in design is what continues to keep KAGE at the forefront of innovation and remain so for years to come.
We would like to note that while there's plenty of discussion about machines such as the articulated tractor that may be competition or even overtake the skid steer market, our dedication to the skid steer market will be steadfast. As far as our eyes can see, skid steers will be here for a long time to come.